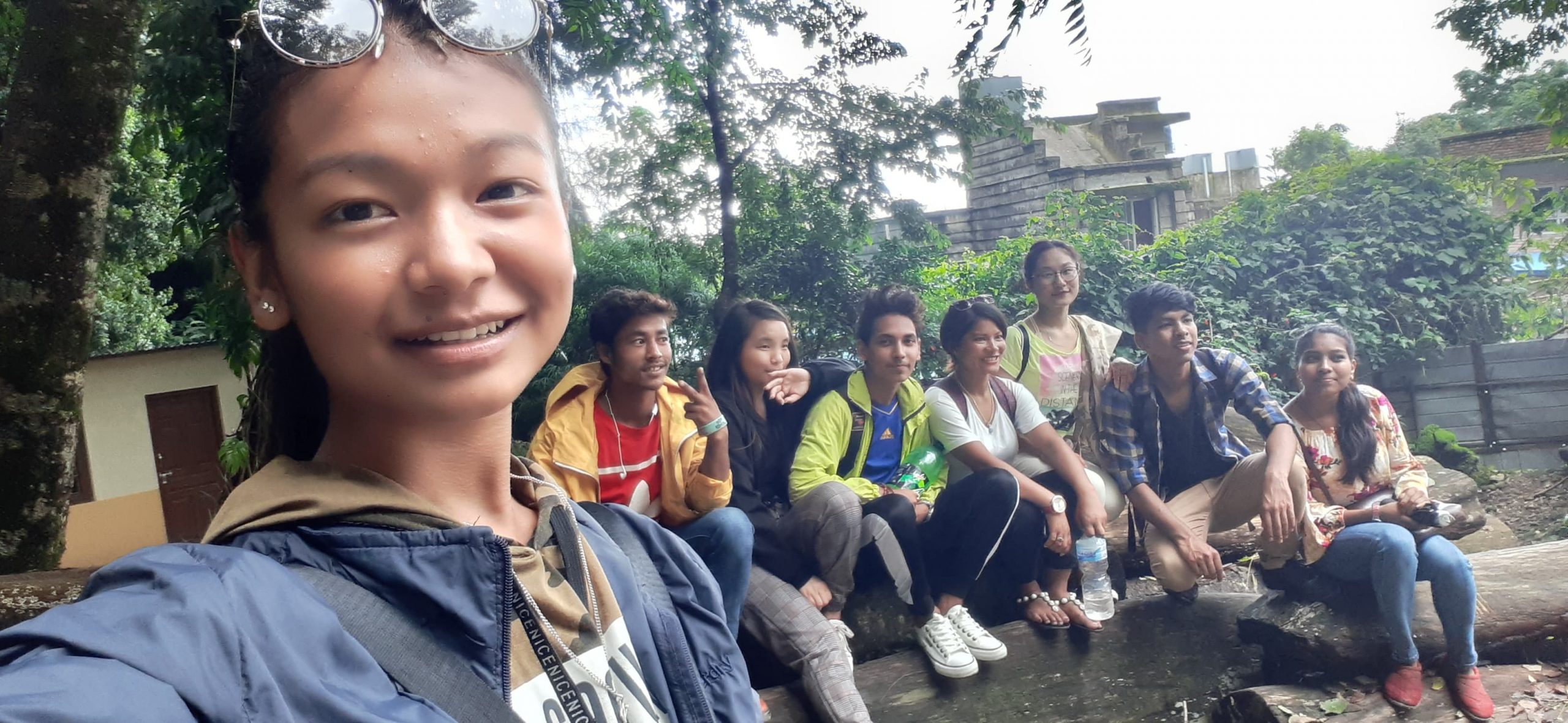 Alumni Hiking to Nagi Gumba (1650m)
On 20th July 2019, I woke up at 6am. I was lethargic and earnest in my cot. It was raining heavily outside. I was skeptical if the rain would stop and be sunny all day for a hike. My phone rang twice but I did not answer as if I was sleeping. The rain stopped at 8am. I could see the smiling sun. I was pleased and started from Satdobato. I booked a bike from a popular app called PATHAO which provides good service of pick and drop on a bike with low-priced charges.
The assembly point was Budhanilkantha Temple. It is a Hindu open-air temple dedicated to Lord Vishnu. The main statue in the temple is believed to be the oldest stone carving in Kathmandu Valley. We sat at a stall for tea and some samosas. We had to get some energy for a five-hour hike. We started hiking up. We reached the Shivapuri Nagarjun National Park gate in half an hour. There is an entry fee at the gate for everyone visiting the national park. We had our permits and name listed at the gate. Thanks to the Nepalese Army who have been observing the park and helping in safeguarding the natural vegetation. You are not allowed to carry cigarettes, lighter or any instruments that create sound pollution. You will be advised not to make noise which disturbs the wildlife in the wilderness.
We hiked up in about three hours. The forest was creepy and a bizarre creature made an exasperating sound all the way. We passed across a waterfall. The weather condition was decent at the base but as we hiked up it started getting cold and at one point rained heavily for few minutes. We reached Nagi Gumba and it started pouring. We met few monkeys and gave them breads. They were glad to get one. We sat down for some time, walked around the monastery, and had a chat with the nuns staying at the monastery. Everyone had a good time inside the national park. Dipak kept us amused all the way up and down with his lovely hip-hop. We became his chorus singer all the way up and down. There were few leeches on the way up. I was not bitten by any but some them had a leech bite.
The hike was a memory and a moment to cherish. I had never met few of the PAHAD alumni and this was an opportunity to meet them face to face. Most of them have completed their class twelve and are waiting for their grades. I wish them all the very best and hope that they come with flying colors in their board examinations.